With the new Collage Maker, you can create wonderful collages of photos and palettes.
You can do it by clicking on the collage icon on the Generator page or directly from the Create a collage page on the website.
1. Select an image
The first thing to do is to choose an image. You have several options:
Upload from your computer
Take a photo with the webcam
Paste an image URL
Browse for free stock photos
2. Customize your collage
After picking an image the collage maker modal opens. On the bottom you can see three tabs:
Style: Here you can choose the look of your composition. We created lots of different kinds of stripes, circles, and frames.
Size: Here you can select the format you prefer like square or 16:9
Palette: Here you can select the palette you like the most from the ones have been extracted. You can also increase or reduce the number of colors.
Finally, if you want you can drag the photo to reposition it in the collage.
Watch the video to learn more!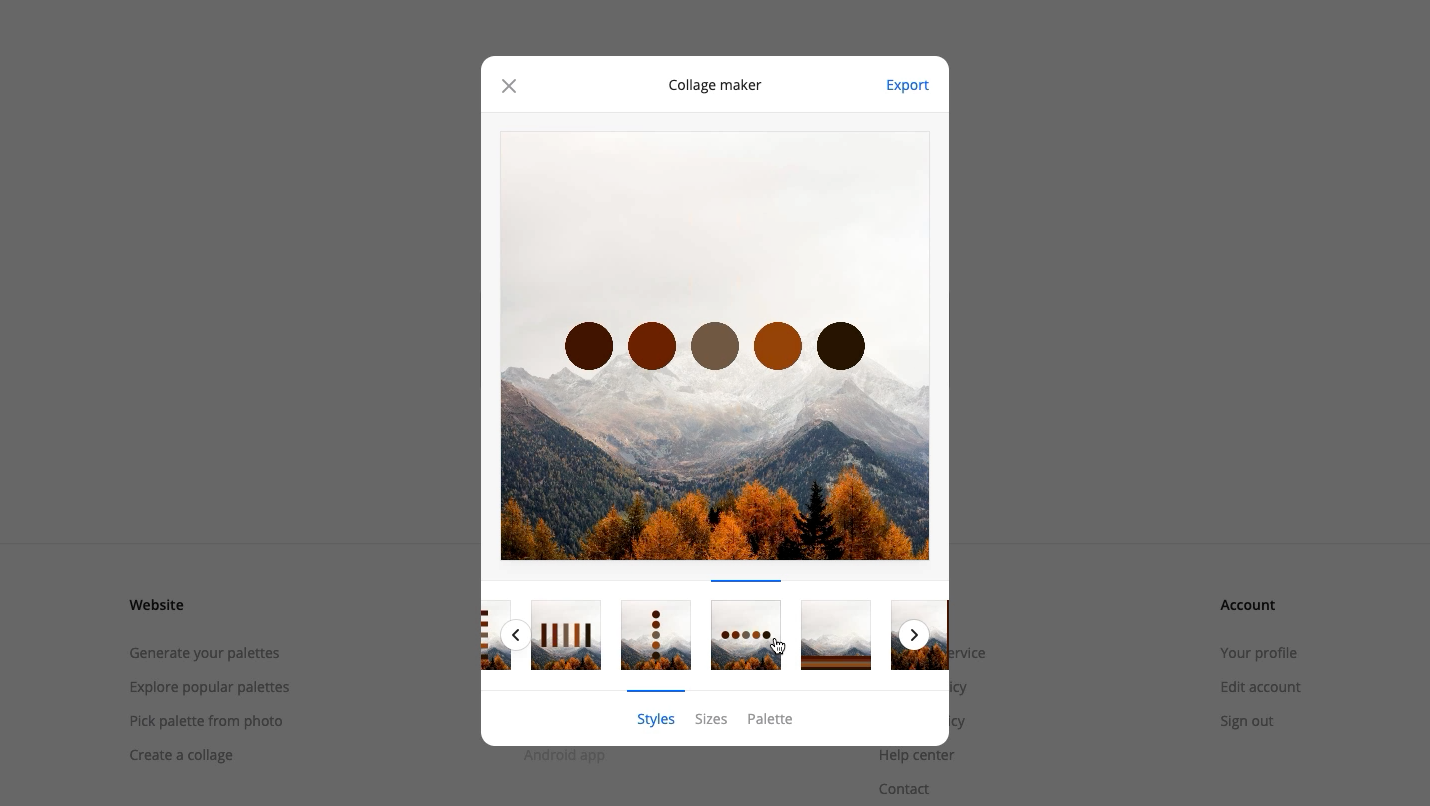 Create a collage with photo and palette
0:49