Create palettes
Coolors is the essential tool for creating and collecting color palettes. It allows you to generate perfect matching colors in seconds. Even if you are not so skilled in design!
All you have to do is pressing the spacebar to generate a random color palette, click on the color you like to lock it and repeat both actions until you get the results you need. Learn more
You can work with lots of color spaces including RGB, CMYK, LAB, HSB and several popular color libraries like Pantone®, Copic®, Prismacolor®, etc...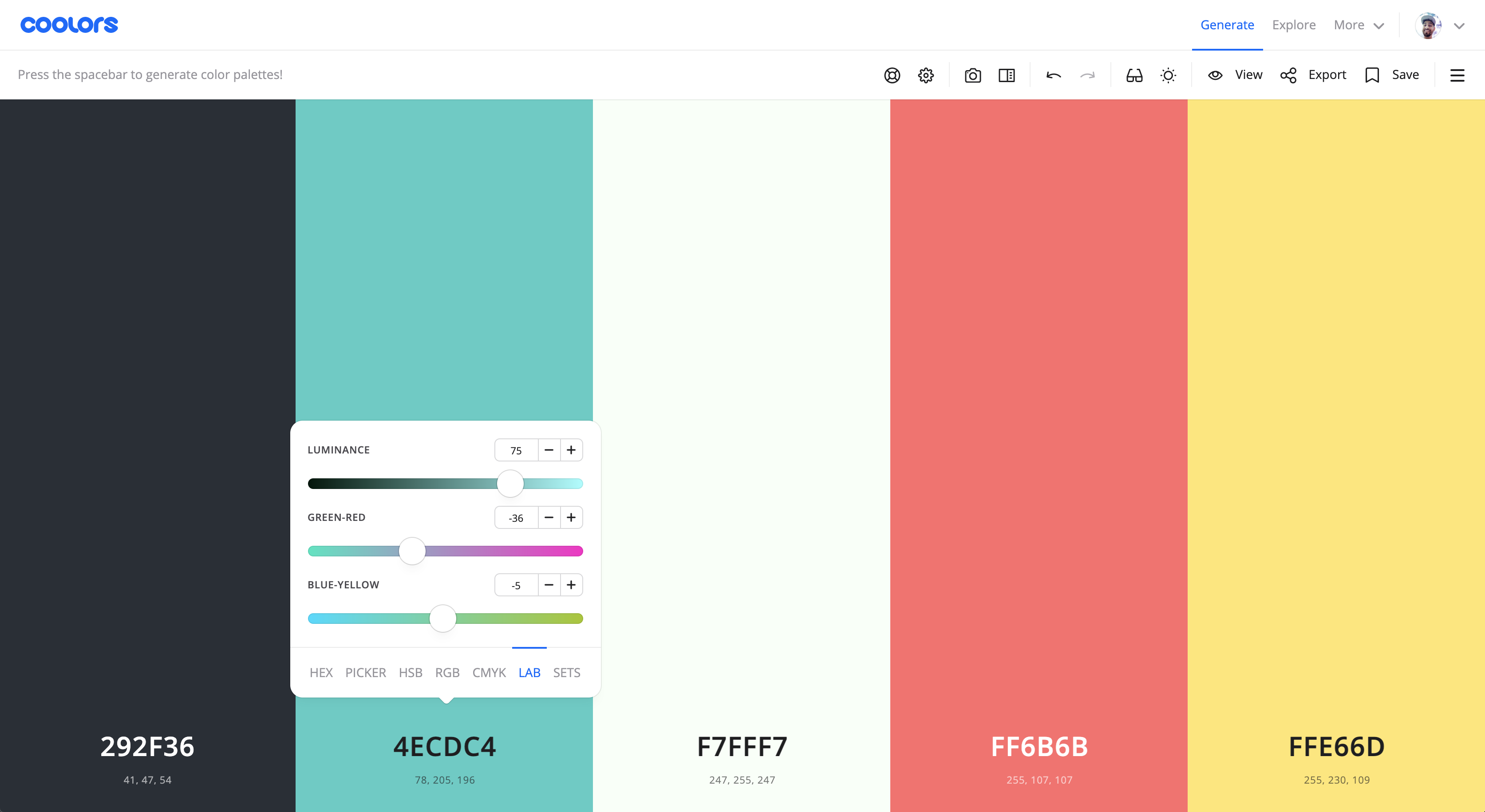 You can also pick the colors from a photo with the Image Picker and create a beautiful palette automatically.
Why don't you share amazing color palettes collages? Try our Collage Maker too!
If you create an account you can also save all your palettes. You can give them a name and tags, and even organize them in projects and collections.
Explore palettes
Finally Coolors is also huge collection of more than 1 million color palettes well organized and ready to be used! Learn more